I will have a lovely little booth at the Coming Home Holistic Market in Guelph, on Sunday February 26th, 2023! 11am-5pm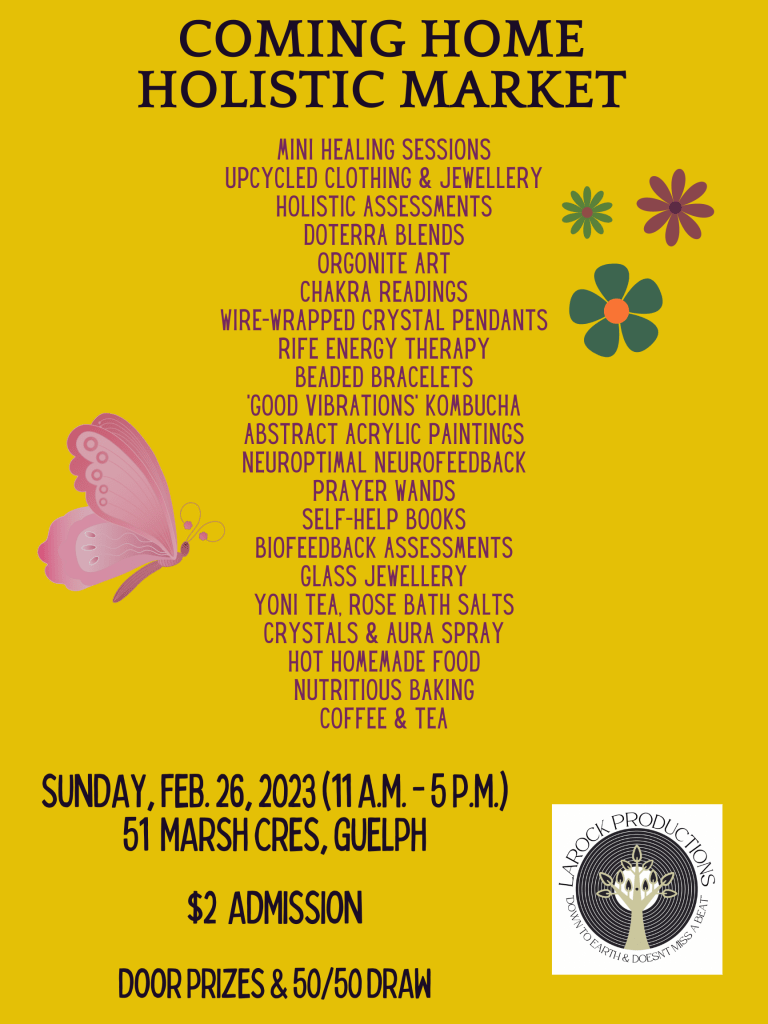 You can meet some amazing healers and vendors at this event, and pick up some of my cymatically charged chakra resonant jewellery or my brand new deck of 9 Chakra cards packed with information about each chakra! These cards are great for anyone who is learning, has a practice, for meditation, or just for general knowledge – these cards have it all, and will be available in my online shop after the event!
I'll also be answering questions about sound healing using crystal singing bowls, pyramids, and tuning forks as well as taking appointments for sessions after the show.
It's going to be a great event so mark your calendar and I'll see you there!
With love and gratitude,
Michelle