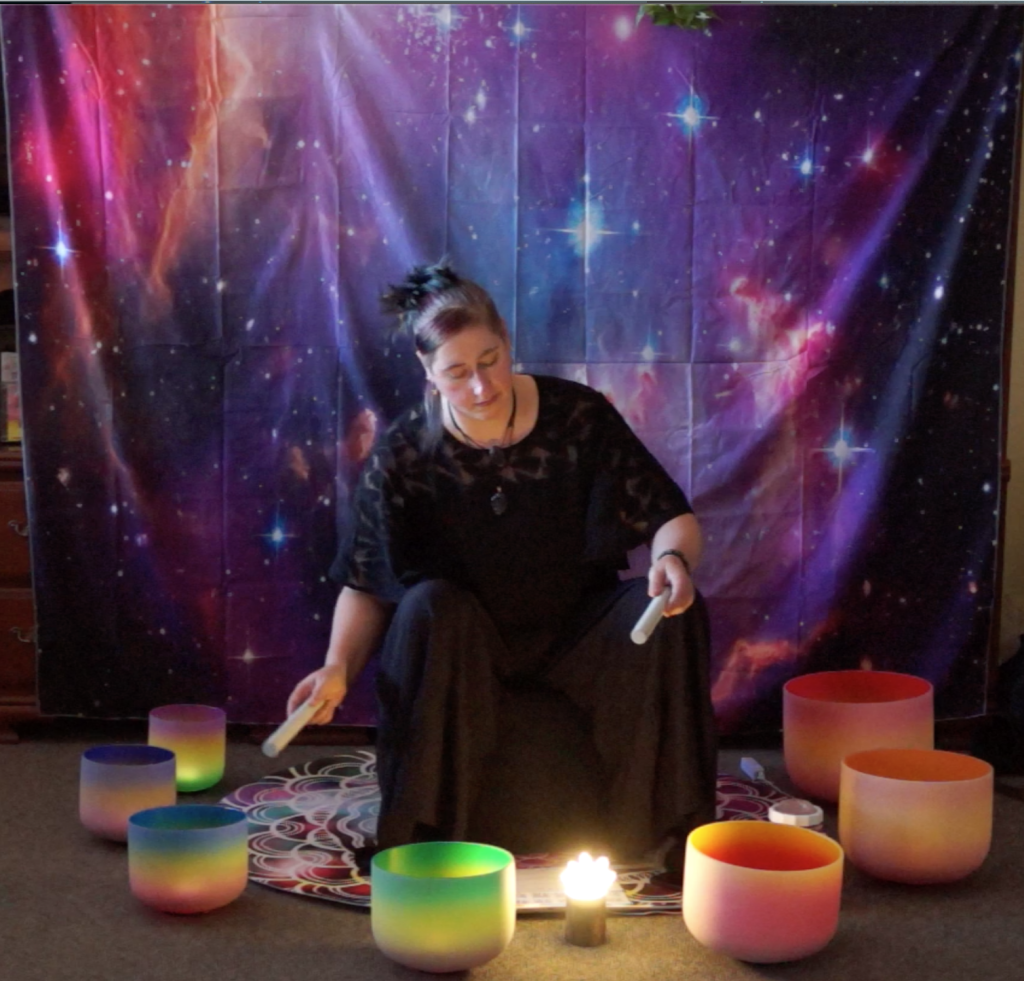 I'm so excited for you to be here!
If you've found me, check out what I have to offer and see if it resonates with you…..I've been around, been through a lot, and if you're feeling stuck, stalled, or in a slump I can help you.
My experience running online businesses has made me an e-commerce specialist providing consultation to other artists and small businesses looking to get set up online, but I have focused my interests and creativity toward a variety of healing modalities as a means to not only bring balance in my own health while dealing with extreme creative burnout, but as a way to help others now going through the same thing. I am a certified Aerial Yoga instructor, Sound Healer, and Crystal Healer (certified through Life Changing Energy, whose courses are accredited by The Complementary Medical Association).
With over 25 years of experience in the arts world, I can bring a fresh perspective to your medium and revitalize your connection to the artwork that you create. It's time to reawaken your inner child and learn to play again.
To see even more of what I've done and what I do, you can take a look at michelleprosek.com
With love and joy,
Michelle